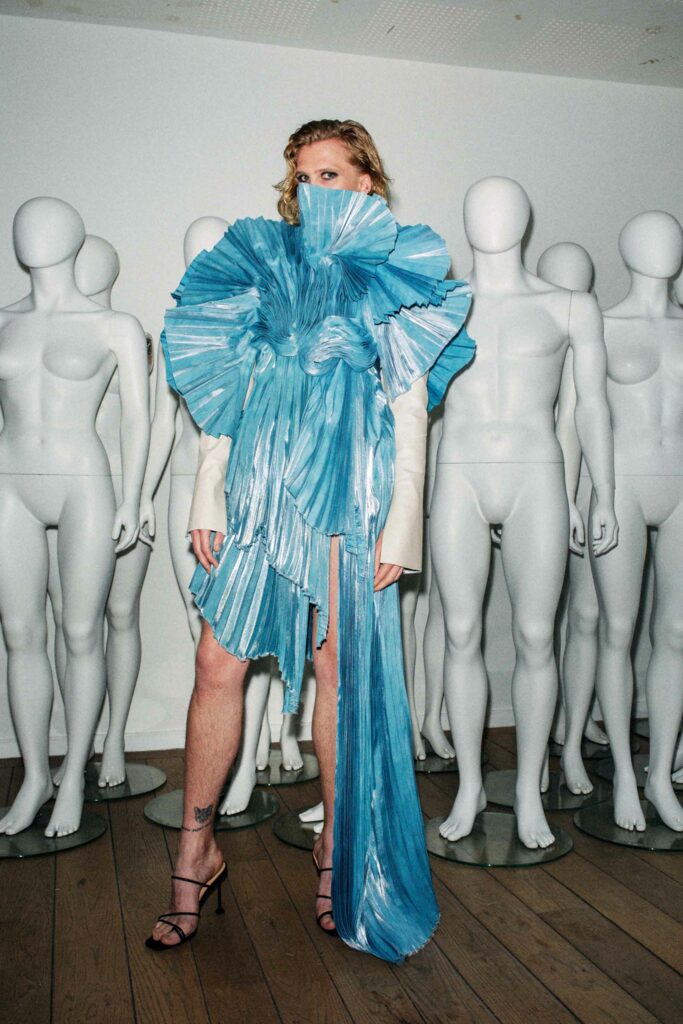 Fluid
With this project, I want to explore gender-fluid fashion, fashion that is not limited by gender norms and how society relates to them.
The feeling of not fitting in with society's clothing norms has resulted in daydreams about being allowed to be someone else for a while, of being able to wear clothing that is extravagant and sensual. Daydreams of going out on the street without feeling exposed to society's norms and opinions.
The constant question throughout the project has been whether the garments and the designs I create are in fact gender fluid. And is there really a need for gender-fluid clothing? Is it the designs themselves that are gender-fluid, or is it the wearer who determines that?
In the beginning of the process, I draped with pattern paper as a simple way to mock up voluminous forms. Pattern paper wrinkles easily and takes on a very fine texture in draping, which I have translated to the fabric with the help of pleating. Pleating gives a feeling of fragility and romance, and, in combination with more stereotypically masculine materials, I hope to be able to convey the feeling I'm striving for.